Skip to Content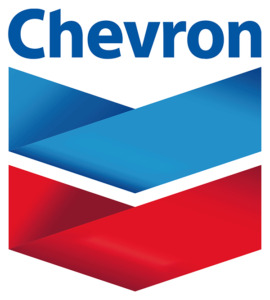 Meridian, ID's Source for Chevron Gasoline
With 24 fueling stations at Fast Eddy's, drivers can fuel up their vehicles with gasoline from Chevron, a trusted, high-quality brand. We strive to provide customers like you with the best options for your automotive needs. Including lots of space for your RV, truck or boat! Chevron with

® fuel additive helps keep critical engine parts clean, which can lower emissions, improve performance and maximize fuel economy. We offer Non-Ethanol, 91 Octane Non-Ethanol Premium, and DEF (Winterized Diesel) to keep your vehicle moving. Investing in quality gasoline is a part of our commitment to keeping Fast Eddy's a worthwhile destination for shopping, food, fuel, and auto care.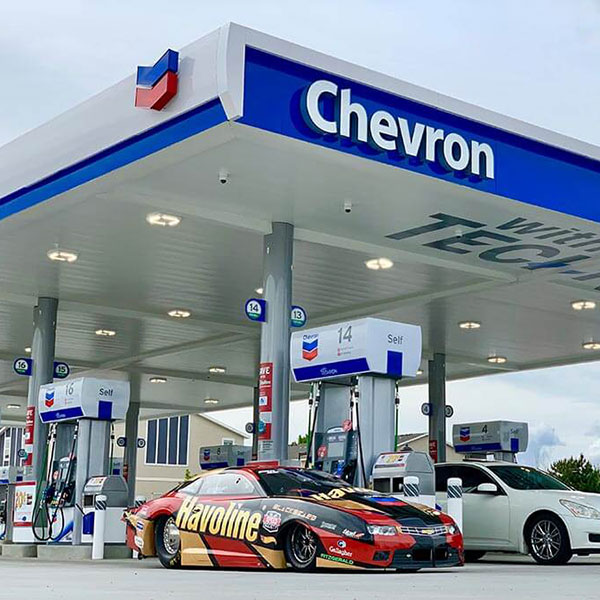 Benefits of Using Chevron Gasoline
Chevron®-branded gasoline has many benefits, thanks in part to the

® cleaning technology that comes with every fill-up. With high-quality gasoline and the integration of

® to take care of your car's engine, you can enjoy mile after mile of protection for your engine, better mileage, and a smooth ride. By filling your tank with our Chevron®-branded gasoline, you can enjoy all of the following benefits:
Minimize Your Emissions
The cleaning technology of

® bonds to your engine's vital parts to minimize carbon deposits. This helps to keep the proper flow of fuel and air in your engine, and it limits harmful emissions from your vehicle that result in air pollution.
Maximize Your Mileage
Your engine's performance can have an impact on the miles per gallon your vehicle gets.

® in the gasoline cleans out the deposits that interfere with proper fuel combustion, which gives your miles per gallon a boost.
Protect Your Engine's Parts
Cleaning vital engine components like your intake valves and fuel injectors isn't all the

® does. This technology also coats and protects the critical engine parts to help them stay clean for future problem-free driving.
Improve Your Acceleration
Low-quality gasoline can cause carbon buildup in your engine, which negatively affects its performance and acceleration. Because

's® cleaning power aids in removing carbon deposits, you get a smoother ride and better acceleration.
Stop or Reduce Engine Knock
Your engine's combustion chambers could have problems identified by knocking or pinging sounds.

® minimizes the knocking in your engine by cleaning out the deposits that can build up in its combustion chambers.
Get Quality in Every Purchase
Fast Eddy's is proud of the quality of food and products we sell, the auto service we perform, and the gasoline we have available for drivers in Meridian, ID. By visiting our location, you can count on an exceptional experience that keeps giving as you drive down the road. With Chevron-brand gasoline, your engine gets the cleanup and protection it needs for optimal performance. Come by and see us today for a tank of gas or a trunkful of groceries.
Stop By to Shop, Get Gas, & Take Care of Your Car