Skip to Content
Join the Team at Fast Eddy's in Meridian, ID
Fast Eddy's provides drivers, shoppers, diners from Boise to Meridian, ID a genuinely satisfying experience whenever they visit. With our drive-thru marketplace full of name-brand items and Earl of Sandwich's selection of freshly made wraps, salads, soups, and sandwiches, we fill stomachs and thrill taste buds. Our Car wash and lube center provides outstanding cleaning and maintenance for cars and trucks, while our pumps distribute high-quality Chevron branded gasoline. However, nothing gets done without our friendly and dedicated staff. We're looking for more smiling faces to fill positions at Fast Eddy's, and we invite you to apply to become a member of our team. We have multiple positions open, so see if you're a good fit for either our store or our car wash and lube center. Visit us at Fast Eddy's today to discuss your interest in employment at our location.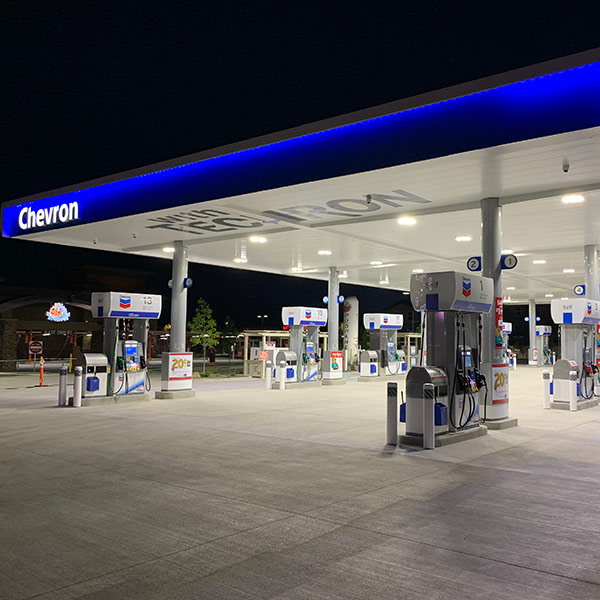 Work in Our Store
Our store has a wide variety of grocery and retail items lining the shelves and filling the coolers. Customers can find their favorite snacks and essentials in our aisles, including popular name-brand products that Idaho natives and visitors alike enjoy. When you work in our store, you'll be responsible for various tasks. This includes shelving and facing the merchandise, checking customers out at the register, answering questions, and attending to the drive-thru customers coming to pick up their products. If you have a friendly demeanor, a good work ethic, and the drive to learn, you might be the perfect fit for a position at our store. Drop by our location to apply today!
Be a Tech for Our Car Wash & Lube
At the car wash and lube center, we help drivers keep their vehicles looking and running their best with quality washing and maintenance services. Our technicians perform many different services on cars, trucks, and SUVs, including oil changes, tire rotations, tire and wheel replacements, fluid checks and fill-ups, and service for power steering, gear box, and fuel injection. If these tasks are in your wheelhouse, then we're very interested in speaking with you about the positions we have open at our location. Fast Eddy's proudly employs skilled technicians to offer expert care for our customers' automotive needs. Apply to join our team today by calling or visiting us to discuss your interest.
Stop By to Shop, Get Gas, & Take Care of Your Car